Experience the MesobaseSM platform and start driving predictable, measurable results.
Access the anonymized data of 200+ million real people to transparently analyze, build audiences, activate and measure attribution like never before.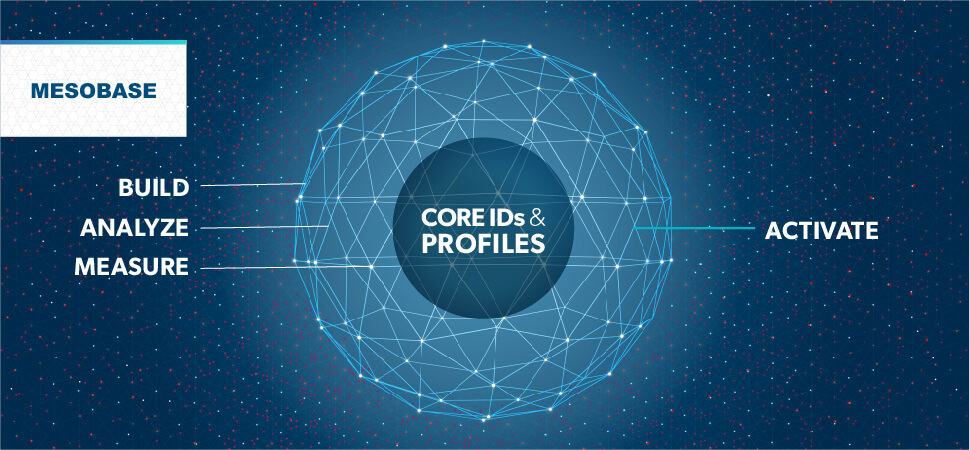 Mesobase delivers true one-to-one, people-based marketing and measurement. For a long time DMPs and CDPs claimed they could solve these items for marketers and have not achieved it. Now in Mesobase–a marketing and analytics platform unlike anything else–each consumer's online and offline lives are seamlessly aligned into a single identity.
With this unprecedented intelligence, you'll achieve:
Full transparency and control across the organization of all your customer and prospect data, with a clear line of sight into the impact of your efforts.
A 100% PII-free environment audited every year and built on our privacy by design philosophy, where you'll be confident that your consumer data is privacy-protected.
Industry-leading 96% accuracy at identifying anonymous consumers across devices, with persistence that keeps you in touch with more than 80% of them after 12 months.
Access to 200M+ people-based profiles built across 7,000+ attributes, including 200+ billion daily interactions observed by Conversant, Epsilon's proprietary TSP data and your own first-party offline and online data.
Behavioral insights give you a view of your prospects, that you can't see today, across your properties and a horizontal view of your customers across all channels.
Personalization and activation across any offline or online channel, including display, email, direct mail, website, mobile and call centers, for consistent and relevant messaging at the individual level.

Quick implementation in as little as 8 weeks.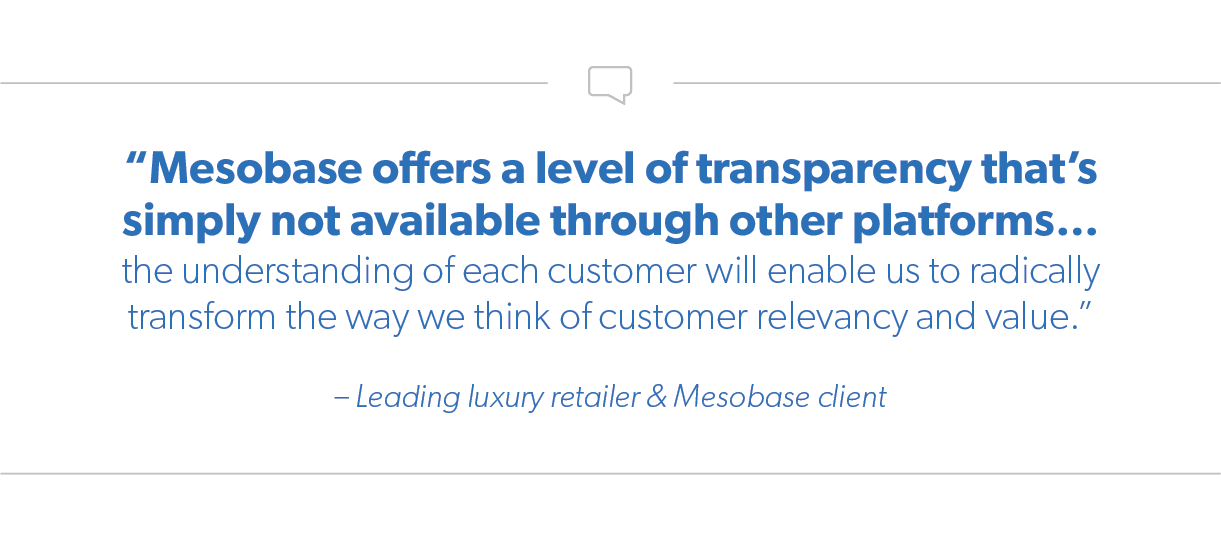 Take complete control and seamlessly run all your partner campaigns across channels:
Align customers across your brands to a single identity.

Retain your customers, message lapsed buyers and acquire new ones.

Enhance your branding initiatives.

Create attribution models to inform customer journeys.

Build audiences to push individuals to their highest performing channels.